Organization
Community Works is driven by a fundamental belief in the innate power of civic engagement and leadership. And, although leadership is demonstrated in many ways and takes many forms, at its core, it is about problem-solving. Our programs are designed to help students discover the leader in them and give them the tools to find the solutions to challenges in their lives, their families and their communities.
A newly published book called 'How Children Succeed' shines a light on the inadequacies of traditional education. Paul Tough, a journalist for The New York Times, argues that the qualities that matter most in today's world have more to do with character and skills like perseverance, curiosity, optimism, and self-control. Though harder to measure, these traits are far more indicative of a student's success than IQ.
In correlation with this research, Performance Works completed a project focused completely on gaps in traditional education systems, specifically working with educators in the Southwestern United States. When asked, "If you had a magic wand and could offer one more thing to students, what would it be?" Teachers answered unanimously, character education and leadership development.
As parents, citizens and human beings, these findings touched us deeply and spurred us to act. Kids need and deserve a "code to live by." Educators are consumed with test scores and standards. They don't have the energy, time or resources to tackle these less tangible, harder to measure skills. It's not clear that parents are equipped to teach those skills either and our personal belief is that without them, many young people will fail. We're bringing children into a complex world of change – cultural, technological, economic and environmental - and in order to be successful, they need to be resilient and empowered to effect change.
Administrators and teachers alike cited the importance of empowering students to find their voice. The top priorities were problem solving, collaboration, communication and critical analysis.
Team
Since our founding, we have carefully curated and assembled a team of educators, curriculum designers and advisors to help move Community Works forward. Through a diversity of professional and personal experiences, together we've been able to broaden our reach and build a more inclusive vision. Continue reading to learn more about our stories.
Loree Goffigon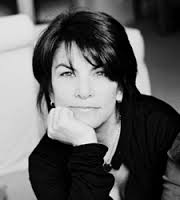 At the helm of this vast undertaking is visionary and organizer-extraordinaire, Loree Goffigon. With a talent for making connections, building relationships and solving problems, Loree brings an extensive background in business strategy, organizational behavior and communications to the world of non-profit management.
Loree's dedication to education reform is rooted in her professional experience as well as her insight as a parent. Watching her own children and their circles navigate an educational system that seemed to neglect a focus on process and purpose sparked an interest in how students learn to be successful, productive and healthy citizens in this ever-changing world.
In addition to her business background, Loree is trained as a painter, giving her a unique understanding of the way trans-disciplinary thinking leads to innovation.
Carter Goffigon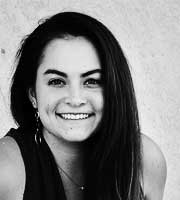 First things first, yes, she's Loree's daughter… watch out for these two. Raised in a household of designers and business strategists, Carter was introduced to the language of management consulting at a young age. Concordant with her strong activist spirit and profound desire to understand human behavior and contemporary culture, Carter pursued a BA in American Studies at Connecticut College. She concentrated in race, gender and cultural studies while also continuing her training as a dancer.
Carter comes to Community Works with working experience in non-profit marketing, development and social media communication. She is fiercely creative and has channeled her energy, skills, passion and dynamism into social justice activism and the possibility of education reform.
Carlos Alvarez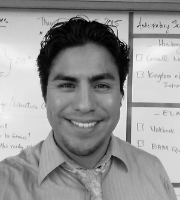 Carlos Alvarez joins the Community Works team with extensive teaching experience across multiple disciplines in elementary, middle and high school classrooms. With an undergraduate degree in Ethnic Studies and Spanish Literature, and a Masters in Bilingual and Elementary Education, Carlos is also the first member of his family to attend and graduate from a university. He currently serves as the Director of Curriculum and Instruction at Valiente College Preparatory Charter and is deeply committed to providing every student in Los Angeles the opportunity to fall in love with learning and building a more just education system.
Hannah Nguyen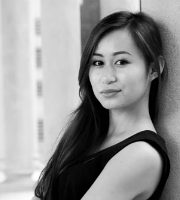 A recent graduate of the University of Southern California, Hannah Nguyen, is passionate about bringing youth voice to the forefront of education reform. She has worked both as a classroom teach, tutor and personal mentor to students as well as an organizer for large-scale conferences and community programs focused on educational equity. Formerly, she has worked as the Executive Director of the Academic Culture Assembly and the Director of USC Ed Month. Hannah has channeled her creative energy and dedication to social justice into creating opportunities for young people to grow as leaders and change-makers.
Marlene Lopez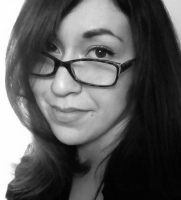 After living, studying and working in Paris and serving in the Peace Corp in the Republic of Moldova, Marlene Lopez, returned to her beloved community of Los Angeles to channel her passion for social justice education. Growing up in MacArthur Park, the daughter of two Guatemalan immigrants, Marlene took her personal experiences witnessing injustice and pursued a BA in Political Science and a Masters in Human Rights Law. Marlene brings a broad vision to Community Works with a background in youth leadership training, storytelling, motivational speaking and artmaking. She believes in empowering young people to be the agents of change for their communities and the world.